Hello everyone! Making my GRAND DEBUT here on NewGrounds with this Earth-shatteringly nice post!
My username is nekomaster1000, which I've had since I was 10, but you can call me Neko, or Nek if you wanna be cute! My primary hobby is drawing artwork and developing the story of my action adventure creation known as Nekomaster, which stars the character Neko Master (Not to be confused with yours truly) and his family stopping a very bad man from taking over the world. I'll mainly be posting work surrounding them, but I may occasionally also do fanworks and the like too.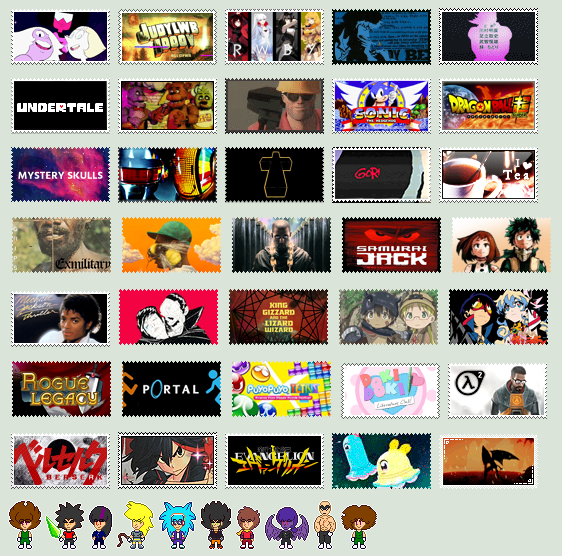 Here are my numerous interests, along with a chibi lineup of my characters at the bottom!
If you'd like to learn more about Nekomaster and its numerous characters, check here (and be sure to set the characters in order of when they were posted for their relevancy): https://toyhou.se/nekomaster1000
If you'd like to know more about me, or just make a friend, feel free to say hi! I don't bite :3c
Hopfully I can make my presense here a long and fruitful one! Catcha round, pals!
- Neko